Sourcing Business Innovations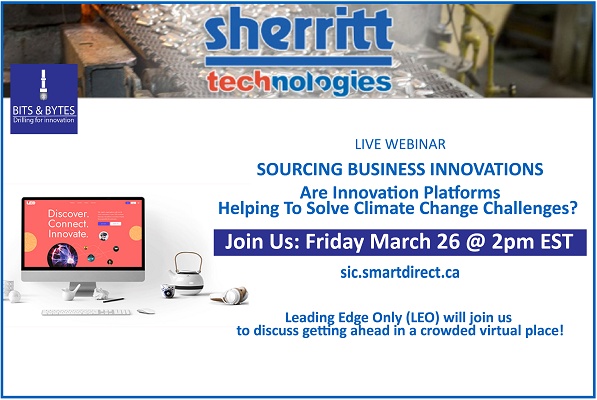 Sourcing Business Innovations
Are Innovation Platforms Helping To Solve Climate Change Challenges?
Friday March 26, 2021 2:00pm EST
Leading Edge Only (LEO) will join us to discuss getting ahead in a crowded virtual place!
Opportunities to engage with our speaker and hosts Nathan, Cheryl and Jan as well!
Please, register to access the recordings of this and previous events.

The views and opinions expressed by the speakers are not the views and opinions of Sherritt International Corporation ("Sherritt"). Sherritt does not endorse or recommend any product or service. For this purpose, Sherritt includes its subsidiaries, affiliates, partnerships, associations and joint ventures (as these terms are defined under the Canada Business Corporations Act), as well as their respective directors, officers, employees, representatives and agents.